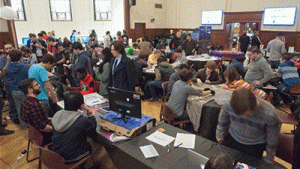 Our Mission
Our mission is to support local developers, make game creation inclusive &  accessible, & help people get started making their own games.

Our Events
The NYC Arcade
Play the latest locally-developed games with the creators, in Brooklyn, New York.
The NJ Arcade
New Jersey's largest free showcase of games & interactive work, in Bloomfield, NJ.